Summit Valley Horse Center
Programs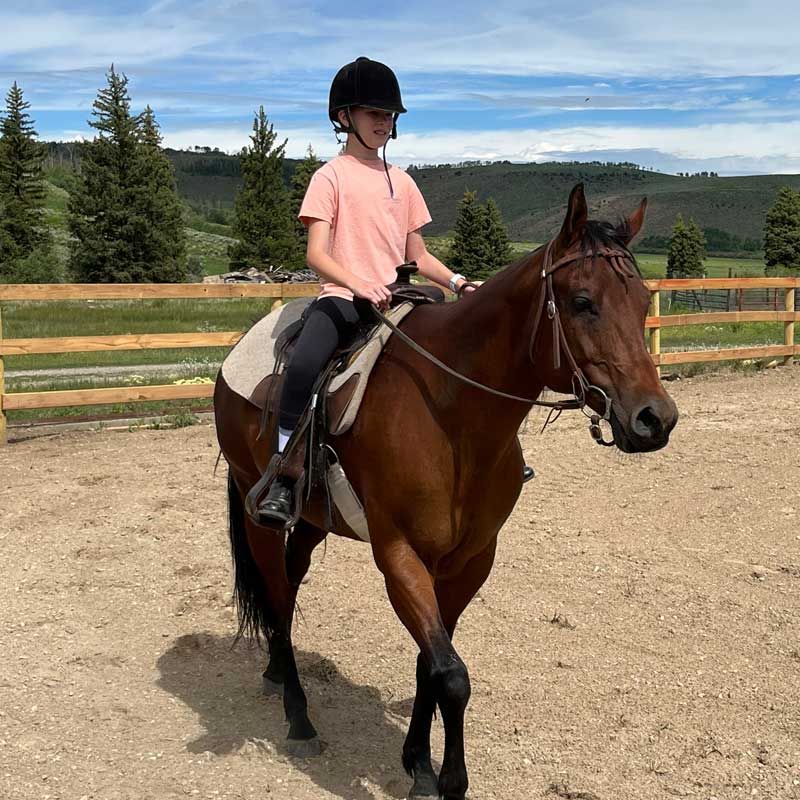 Group Riding Classes
This newly developed program is to provide a more advanced learning and riding experience for young adults and members. Previous horse experience is required. Participants will learn horse safety, grooming, saddling and bridling techniques, groundwork and western riding. Classes are more advanced than the Introduction to Horsemanship classes with trained and certain foster horses. This class allows one-on-one connection with the horse. Members must have completed Intro to Horsemanship or have instructor approval to participate in group riding instruction.
Class Duration - 2 Hours
Class Agenda – Horse Safety, Grooming, Groundwork, Equitation, Walk-Trot-Canter and Obstacle Course. Kids beginner group lesson organized by riding ability/age.
Type of Attendees – Adult Members, youth classes depending on availability.
Previous Classes – New Member Introduction, Introduction to Horsemanship Class Checkoff or Instructor approval.
Cost – $60.00/Session members; $85.00/hr non-members with instructor approval.
Individual Lessons – As requested and for members only, scheduled based on staffing.