Summit Valley Horse Center
Programs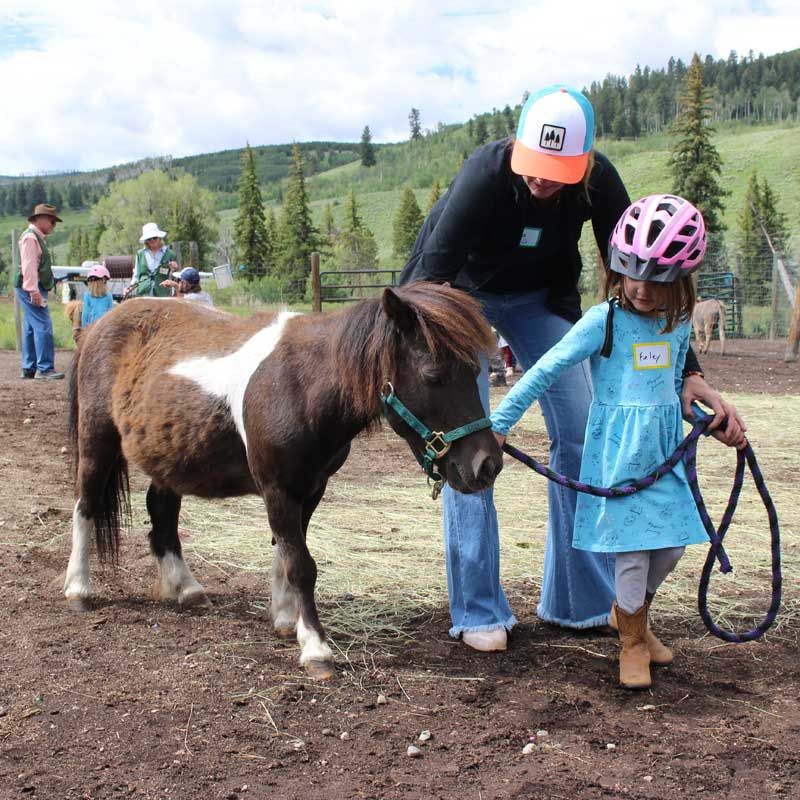 Meet the Minis
Meet the Minis ranch program has been an excellent "gateway" experience for young children and individuals with limited to no exposure to horses. It is a class that allows individuals to gain hands on experience with horses to include: grooming, leading the horse and mini obstacle course training.
Class Duration- 2 Hours
Class Agenda – Introduction to Horses, Safety, Grooming, Groundwork and Obstacle Course.
Type of Attendees – Children ages 4+, Children, Teen and Adult volunteers and attendees with no to limited horse experience.
Previous Classes – None required.
Cost - Membership, Suggested donation ($50/person).