Summit Valley Horse Center
Programs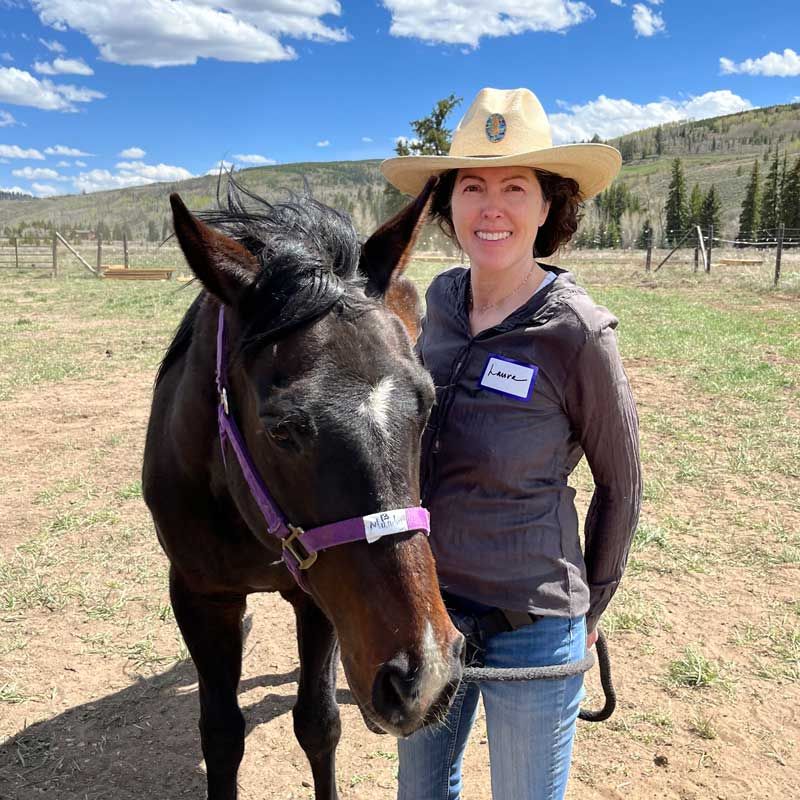 Introduction to Horsemanship
(Reliable Horses) Open Enrollment for Members at the Ranch.
This program is for adult and youth members who desire more experience in learning about basic handling, training fundamentals and preparation for working with the foster horses. Classes allow participants to work with trained horses and learn the proper technique of catching, groundwork, desensitizing, grooming, saddling, and introduction to riding. This class allows one-on-one connection with the horse. It is required for volunteers who wish to assist, take advanced classes or participate in group riding lessons.
Class Duration- 2-3 hours x 6
Class Agenda – Introduction to Horses, Safety, Catching, Grooming, Groundwork, Desensitizing, Saddling and Tack, Introduction to Principles of Riding.
Specialized skills demos available before scheduled weekend classes, with the intent to demonstrate more advanced groundwork and riding techniques
Type of Attendees – Adult Members, ages 15+. Youth participation considered on a case-by-case scenario.
Previous Required Classes – New Member Introduction.
Cost – $250 suggested donation to defray costs.