New Member Orientation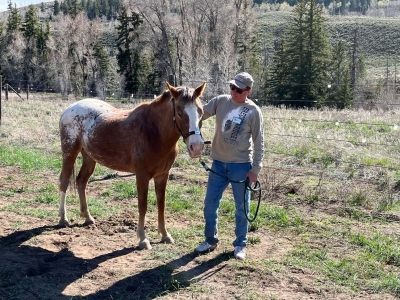 NOTE: You must complete an application form prior to attending this session.
$50 per person or 5 volunteer hours.  Free to members
This class is mandatory for everyone who wants to volunteer with us or attend further classes at our ranch. Learn about Summit Valley Horse Center, safety around horses, horse/human communication, take a tour of the Ranch and have hands on interaction with our beautiful horses and mini-horses. We do not ride during Orientation. All experience levels, from people who are unfamiliar with horses to experienced horse handlers, and all ages, from 12 to 95+, are welcome and will enjoy this class. Please wear long pants, boots and other suitable attire; all participants under 18 must wear a helmet, we have some you can borrow but if already have one please bring it. Cycle/work gloves are also great for handling ropes.

Children Volunteers: Children ages 12-18 are encouraged to volunteer at Blue River Horse Center. 4-12 year olds can only work with mini horses and ponies.

Children ages to 12 must be accompanied by a parent or guardian at all times. If a child under 12 would like to volunteer, the parent(s) must also sign up as a volunteer and go through the training program as a family. We reserve the right to limit the number of under 12's in a class.

Children ages 15 to 17 can sign up and take the volunteer training class without a parent or guardian. Once they have taken the first class they may volunteer, if they have an adult volunteer present who has agreed to supervise him/her while the child is volunteering, until he/she turns 18.
Time: 10am – 1pm
Place: Summit Valley Horse Center, 35405 Highway 9 (on the left just after mile marker 113)
Cost: $50 or 5 volunteer hours outside of class.  Free to members