Our Mission
Summit Valley Horse Center provides rehabilitation to rescued horses so that they are more likely to be adopted into their forever homes. We also aspire to enrich the lives of our community of volunteers and visitors to Summit County by providing them the opportunity to learn about the nature of horses, how to communicate with them, and to experience the well-known benefits of horse-person connections.
People helping horses helping people
We realize this mission by
Partnering with rescue organizations
Partnering with horse rescues in Colorado to bring abandoned or neglected horses out to our ranch each summer, so that our trained volunteers help them become safe and adoptable.
Providing Learning Opportunities
Offering learning opportunities to individuals of all ages on how to communicate with horses, help them be responsive to human direction, and receptive to riding.
Partnering with local youth and adult agencies
Partnering with local youth and adult agencies to help the meet their objectives by providing them interactive experiences with horses at our ranch.
Our Unique Contribution to Summit County
Summit Valley Horse Center, a Colorado 501c3 non-profit, impacts our community in two unique ways:
1. We offer "unadoptable" rescue horses a second chance at life.
Every year in Colorado, there are hundreds of horses that are abandoned, abused, or surrendered by owners who can no longer care for them. Horse rescue organizations across Colorado work hard to gather these horses into a safe refuge so that their health can be restored, and they can be adopted into new homes. However, some Rescued horses are seen as "unadoptable" because of behavior problems or lack of basic training, which puts them at high risk of eventually being euthanized or sold at auction into unfavorable circumstances. This is where Summit Valley Horse Center comes in: Each summer we partner with several Colorado Horse Rescues to help rehabilitate their "unadoptable" horses at our ranch in Silverthorne, where our trained volunteers work tirelessly to help rebuild these horses into trusted companions that loving families want to adopt.
2. We make it possible for people of all ages & backgrounds to experience the joy of human-horse connection.
There are very few places in Summit County where children of all means can come to learn about the nature of horses and get hands on experience in grooming, relating to, training and riding these animals. It's equally rare for adults to have a place to learn about horses and build their horsemanship skills, eventually learning how to train rescued horses to be rideable and adoptable. Through programs offered with our trained horses - our mini's, ponies, and full-size horses – we give residents and visitors to Summit County the rare opportunity to spend quality time with horses, learn how to connect and communicate with them, and experience the joy that simply being with horses can bring.
Craig Robelen
Message from our President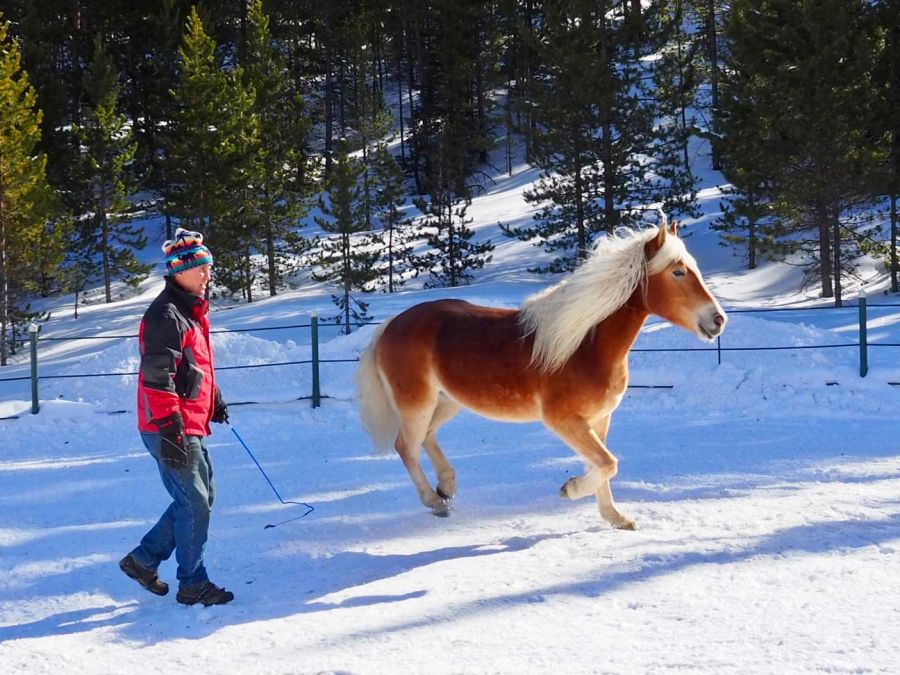 2023 is a very exciting year for SVHC as we have added a new Executive Director, Lizzie Kanetsky, and a new Ranch Manager, Morgan Offutt, both of whom have grown up in the equestrian business and have extensive equestrian program experience. We are launching an all new equestrian format of activities and programs including; rescue horse gentling and training involving coaching of volunteers in horsemanship principles and training techniques, programs for our youngest volunteers utilizing our mini horses, riding lessons for our teen through adult volunteers and training of our rescue and boarded horses in obstacle course performance relating to trail riding. We will also be offering many opportunities for partnering organizations to bring their participants to the SVHC programs to fulfill their summer program objectives.
2023 also brings an expansion of our Board of Directors with exceptional Board members with extensive experience in organizational management and fundraising.  They have initiated numerous new volunteer committees focusing on events, fundraising, advertising and facilities development.  Our Thrift store also continues to grow and financially contribute to support the expansion of the Horse Center operations.
---Craig Robelen President
Our Team
Learn From Our Team of Friendly Professionals